Serif
The Serif sits at the top of the MachineWise product lineup, next to its sister the Opus. With the Serif we wanted to challenge ourselves and put every ounce of our design and machining expertise to the test. The result is light-weight yet flowy, has an adjustable weight and balance, and top of the line fit-finish.
Purchase
Inside the Serif
The Serif is lighter than it might appear upon first inspection. This is thanks to internally machined pockets and a nicely hidden MW logo.
Development
The design of the Serif was predicated on the desire to hide an internal weight system and the zen pins. We fell in love the the internal pocketing and developed a now-iconic design with no hole pattern.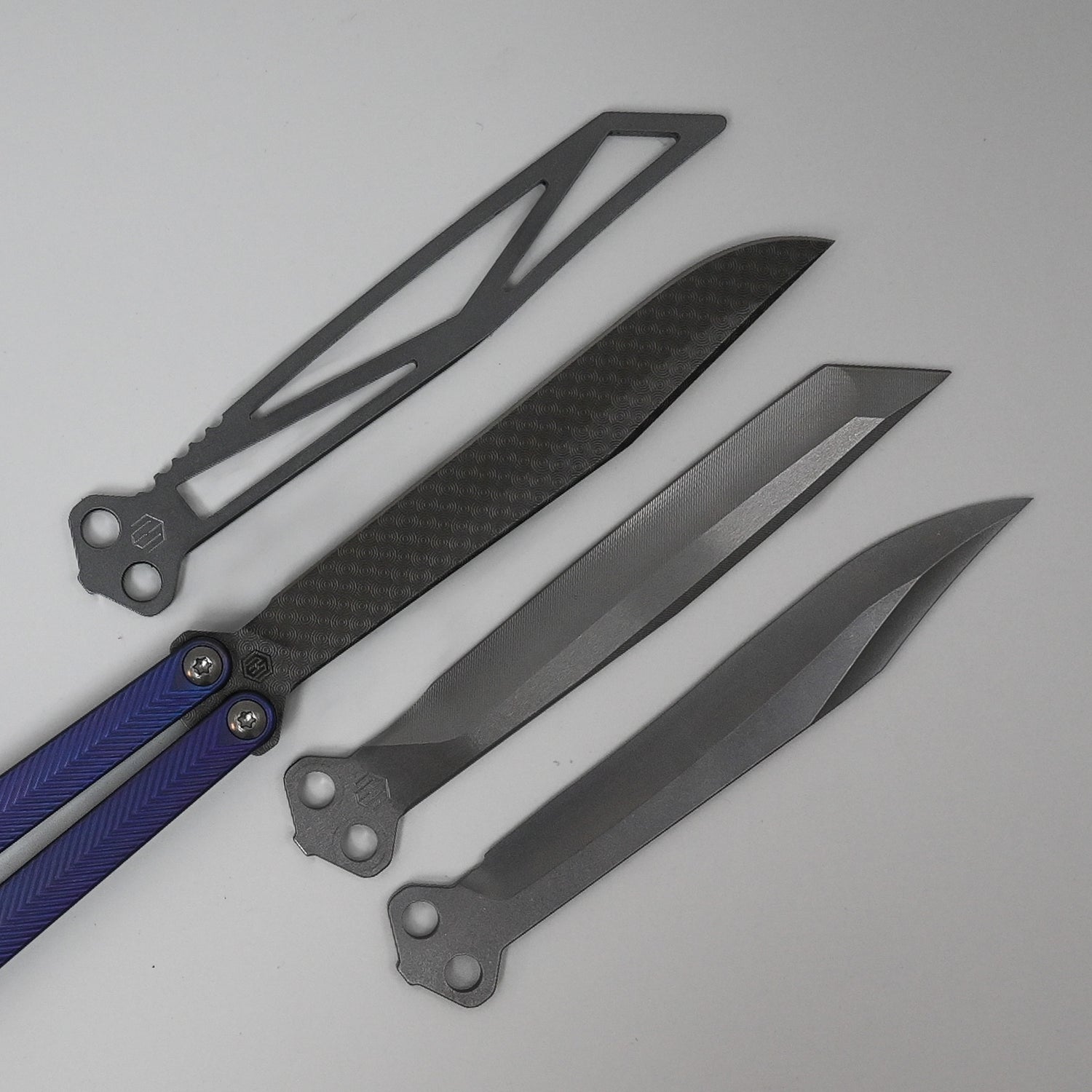 Maryn Platform
All available knives and trainers at MachineWise run on Maryn Platform. This means all our handles and blades are interchangeable!