Check out the upcoming inventory on the Upcoming Drop page if you are looking for something in stock!
To create your own MachineWise Balisong or Trainer visit our Custom Shop. There you can build your own configuration from the selection of all our in-stock components. You can also purchase individual blades and handle sets.
For a comparison of product balance profiles scroll to the bottom of the Product Breakdown page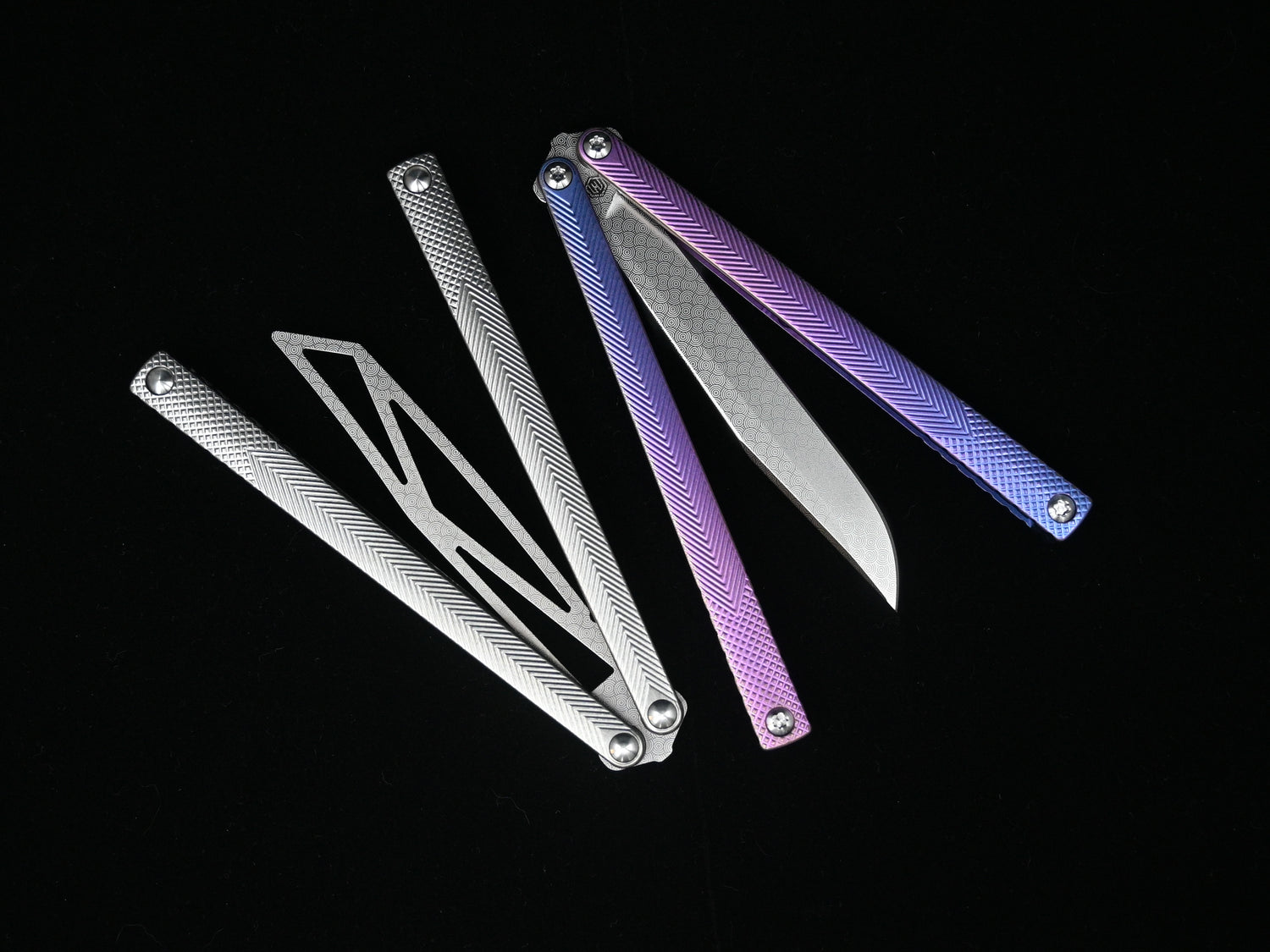 MachineWise Custom Shop
Configure your own Machinewise balisong or trainer using our custom builder.
Custom Shop